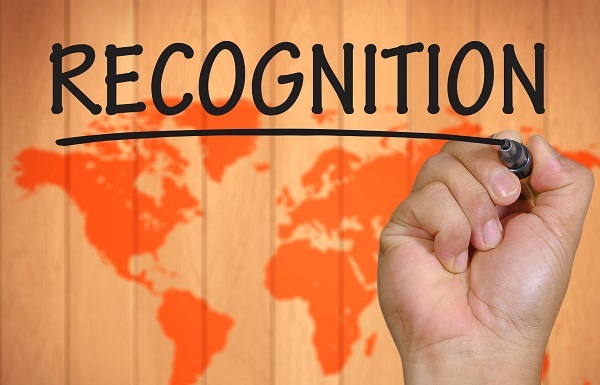 Our achievements
2015 Big Success in White LED patent against Nichia
2013 EVERLIGHT's Laboratory Obtains EPA Recognition. Confirming the high quality and excellent environmental performance of EVERLIGHT's optoelectronic and LED component and lighting products.
EVERLIGHT Electronics Co., Ltd. [TSE:2393] proudly announces that its laboratory in Tucheng, Taipei received the highest standard recognition by the United States government agency, Environmental Protection Agency (EPA) that works to protect human health and the environment. Simultaneously, EVERLIGHT's laboratory was also qualified to use the ILAC-MRA mark on its laboratory reports, the signet for Mutual Recognition Arrangement (MRA) of the International Laboratory Accreditation Cooperation (ILAC).
As a result, Environmental Protection Agency (EPA) qualification allows EVERLIGHT to publish their LM-80 reports themselves as of August 2013. It is very rare for companies to receive these two certifications (ISO17025 and LM80) at the same time. There are only 81 technologically equivalent certified authorities (third party labs and companies) in 67 countries that achieved the ILAC-MRA status. EVERLIGHT strived to obtain these recognitions to prove their excellent products and service offered to customers.
LM-80 testing is the main criteria for LED lighting components to ensure lumen maintenance after 6,000 hours of operation and a strong reference for customers. LM-80 is also an essential document to apply for Energy Star certification of a lighting product. Several EVERLIGHT Lighting LED ranges already completed LM-80 6,000 testing so far, including low power (PLCC 3020), mid power (PLCC 5630), high power (2323 and 3535) and COB LED series. Official test reports are available upon request.
2012
I. The light bulb with Everlight LED inside: Readers Choice Tech Awards 2012 by ECN US
II. Everlight COB LED Series: Aurora Award and PIDA Innovation Award.
2011 Shuen Product Family: The Product of the year 2011 source: Electronic magazine.